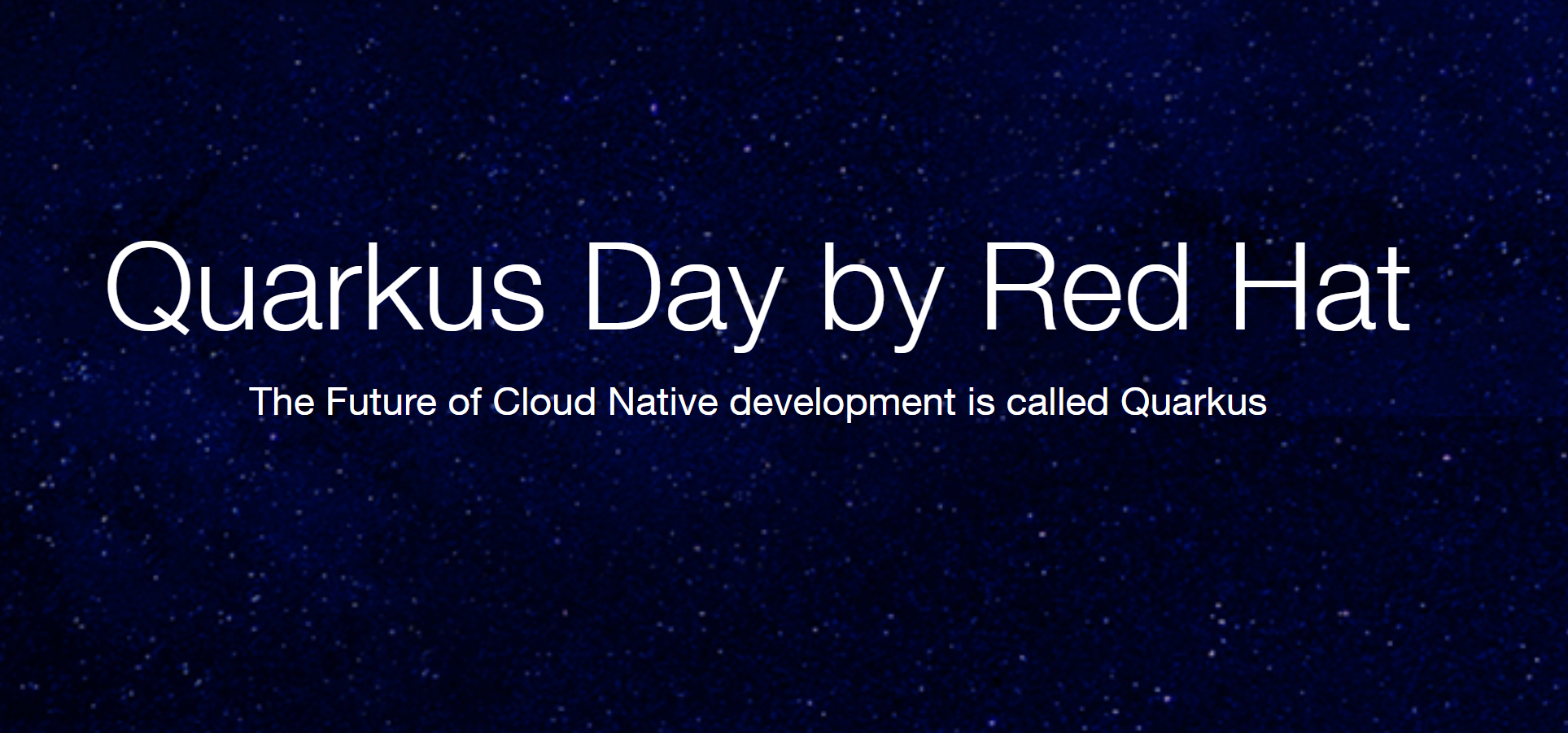 Quarkus is a Kubernetes-native Java™ stack for building fast, lightweight microservices and applications that is powering the next-generation Red Hat stack for hybrid-cloud.
Quarkus is built on the backbone of the proven and trusted enterprise Java ecosystem with an active user community. It was founded by Red Hat with significant contributions from over 180 developers. Join Red Hat for the two-day virtual Quarkus Day by Red Hat from 9.45 a.m. to 2.30 p.m. CEST on September 9 and 10, 2020 to discover the benefits of Quarkus and its integration with Red Hat technologies.
Highlights include:
• The future of cloud-native is called Quarkus at 9.55 a.m. CEST September 9.
• Developer joy to performance. What's in it for Java developers? At 10.30 a.m. CEST September 9.
• Quarkus IDC lab validation report at 10.50 a.m. CEST September 10.
• When to go subatomic; three use-cases for Quarkus at Lufthansa Technik's AVIATAR at 11.50 a.m. CEST September 10.