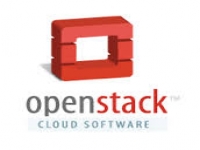 OpenStack: Distribution or service?
Jesse Proudman, founder and CTO of  OpenStack service provider Blue Box, wasn't shy with his opinion: "We think distributions are wrong and we're not the only one, and now Mirantis [a major pure-play OpenStack company] is joining in the [service] fun.
Red Hat, which hopes to dominate OpenStack the way it has server Linux, has a different take. Jan Mark Holzer, of Red Hat's CTO office said, not surprisingly, "We think distributions are best. We think OpenStack users need the control you only get by working with a distribution so they can add their own value on top of OpenStack. We provide the entire pot including the middleware."
That said, Red Hat will be happy to partner with service providers. "We'll partner it with anyone," said Holzer. "We don't want to be a service provider."
Of course, Red Hat will provide services if a customer really wants them. The line between distributor and service provider is still easy to cross at this point. 
In an interview, Tim Yeaton, Red Hat's Senior VP of the Infrastructure Business Group, noted that Red Hat had recently helped the analytics company FICO deploy an OpenStack-based, OpenShift Enterprise, private platform-as-a-service (PaaS) cloud.
Ken Hui, EMC's Cloud Solutions Business Development Manager, hit the nail on the head when he said, "There's no one way to do it right." It depends on the company's size and what they want from the cloud.
Fond as he is of services, Proudman had to agree, "EBay would never want to work with Blue Box. The largest organization will do it themselves. But, the reality is that the majority of the companies out there have an IT staff of 5 to 20 and don't have time to learn a new technology. Distributions are wrong for them. Services are right for them."
Proudman added: "The cloud is complicated. It's not a single operating system or a single program like MySQL. Dealing with cloud failures is not easy."
Holzer agreed. "At this point, OpenStack is still like putting razor blades into shavers in the dark."
Boris Renski, co-founder and CMO at Mirantis, pointed out that this was a bit like confusing apples and oranges. "Making and operating the software is two different things. Look at market history. Neither services nor distros win everything. Eventually you end up with a few distros with services built around them."
In an interview following the panel talk, Mark Shuttleworth, founder of Canonical and Ubuntu Linux, observed that there's no reason why a company can't deliver both OpenStack services and a distribution. Canonical offers Canonical Distribution for Ubuntu OpenStack, a ready-to-run reference distribution; BootStrap, a hosted or on-premises package where Canonical runs OpenStack for you until your staff is up to the job; and Extreme OpenStack, for enterprise or customized serices.
However, Caroline McCrory, Gigagom Research senior director, thinks vendors may tend to bite off more than they can chew. "The biggest mistake the vendor companies can make is to encourage you to think that they can do everything. They can't. Each is for a particular use case."
So, which way really is the best?
This isn't my first high-tech business rodeo. Here's how I've seen it play out before. Here's how it will play out now.
Both distributions, which according to OpenStack Executive Director Jonathan Bryce, currently lead, and services will survive and thrive in the cloud economy.
First, there will be consolidation throughout the business. We're already seeing some OpenStack mergers and acquisitions, such as Cisco acquiring Metacloud and EMC snatching up Cloudscaling.
There will indeed be a few distribution and service companies. A much smaller number will play on both sides of the field. It's always been that way, and it's how it will happen in the future.
What we don't know at this point is who the big players of OpenStack will be in the long run.
True, Red Hat and Canonical are leading distributors, and Mirantis is clearly a  major player. But HP has jumped out of the hardware space to become a leading OpenStack company, and OpenStack co-founder RackSpace is in trouble. In addition, sometimes OpenStack rivals, such as Microsoft and VMware, have also invested in OpenStack.
No, in the long run, you'll always have a choice of do-it-yourself OpenStack with a distribution or OpenStack from a cloud service provider. Who will those companies be? Now that is the billion dollar cloud market question.
bron: ZDNET