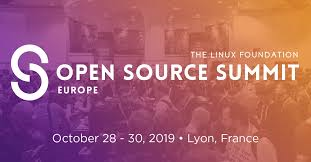 Open Source Summit + Embedded Linux Conference Europ 2020 Virtueel
Open Source Summit + Embedded Linux Conference Europe 2020 is now a Virtual Experience, Happening October 26-29. Due to continuing COVID-19 safety concerns, we are transitioning Open Source Summit + Embedded Linux Conference Europe to a virtual experience on October 26-29.
This immersive digital event will provide participants the ability to:
• ATTEND interactive sessions and tutorials with live speaker Q&A across topics and technologies including: Linux Systems, Embedded Linux, IoT, AI, Cloud Infrastructure, Cloud App Development, OS Dependability, OS Databases, Diversity, and OS Leadership (Business, Community, OSPO).
• NETWORK with thousands of peers in 'hallway track' networking chat rooms, where you can collaborate in topic-specific group conversations or locate and chat with other attendees 1:1.
• ACCESS the virtual sponsor showcase, view demos, speak real-time with company representatives, download resources, view job openings, and more.
• LEARN the latest updates, new innovations and best practices across a range of pivotal topics in open source and embedded Linux.
• And much more – all virtually, from anywhere.
The event will be held on the Greenwich Mean Time Zone (GMT). The registration fee is US$50. The event will be web-based, so all you will need is a computer and an internet connection.
Registreren voor het event kan hier