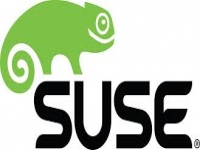 Nieuw: De SUSE Linux Enterprise Server voor SAP® Applications
Vandaag heeft SUSE de beschikbaarheid aangekondigd van de SUSE Linux Enterprise Server voor SAP® Applicatie, welke is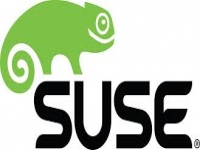 gebasserd op de SUSE Linux Enterprise 12 Service Pack 1 met vele nieuwe  deploying features en verbeterde SAP applicaties.
"SAP provides critical applications that enterprises can't afford to have offline, especially those customers looking to take advantage of the high-speed analytics delivered by SAP HANA," said Ralf Flaxa, president of engineering for SUSE. "SUSE Linux Enterprise Server for SAP Applications is the leading platform for SAP solutions on Linux, and these updates to the SUSE platform increase uptime across all types of deployments—physical, virtual or cloud."
Helge Deller, manager of the SAP LinuxLab, said, "With the Service Pack 1 update to SUSE Linux Enterprise Server 12 for SAP Applications, SUSE reaffirms its leadership in delivering enterprise high availability solutions to reduce downtime, as well as simplifying the installation, deployment and administration of mission-critical SAP solution workloads."
New features and benefits
This newest version of SUSE Linux Enterprise Server for SAP Applications offers expanded reliability through high availability support for running SAP HANA on Amazon Web Services public cloud. In addition, customers moving SAP workloads from UNIX or another Linux distribution will find an improved high availability user interface for easier setup and maintenance of high availability clusters for SAP applications and support for additional automated system replication scenarios of SAP HANA.
SUSE Linux Enterprise Server for SAP Applications 12 SP1 also provides additional tools to automate daily tasks and reduce manual efforts and to further automate system parameter settings for SAP applications. The inclusion of service packs in full operating system rollback means reduced downtime from inadvertent updates or unexpected application issues.
Availability and pricing
SUSE Linux Enterprise Server for SAP Applications based on SUSE Linux Enterprise 12 Service Pack 1 is now available to customers and features 24×7, joint integrated and seamless priority support for enterprise customers, including an 18-month full support grace period when a new service pack is released. For more information, including pricing, visit www.suse.com/products/sles-for-sap.