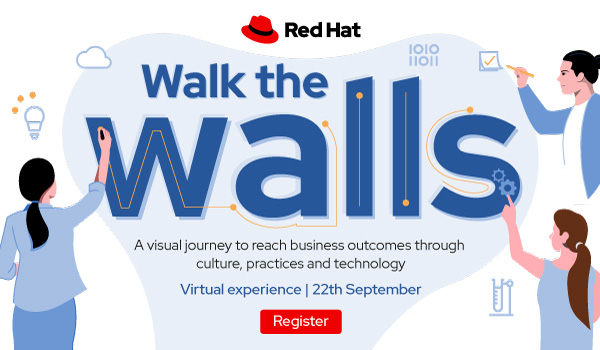 Join Red Hat Open Innovation Labs to leapfrog your competition
Wondering how to leapfrog your competition in cloud-native development and operating models? Looking for scale and leveraging the latest good practices like GitOps and Team Topologies? Want to know how to reduce the cognitive load on your engineering team so they can focus on what differentiates their product?
Join Red Hat Open Innovation Labs for a virtual walk through the walls of a residency, where Red Hat brought the speed and agility of a startup to the enterprise. You will explore how successful organisations:
Reduce time-to-market, leverage the full potential of technology and de-risk strategic decisions related to cloud
Simultaneously advance the evolution of both application development and platform capability
Shortcut the adoption path to the cloud and mature cloud-native approach, even if you haven't started yet
Red Hat will also show you how to build an 'army of advocates' in your organisation to support your change initiatives and deliver transformative outcomes.
Bring your curiosity and questions to the next session on the 22th September.